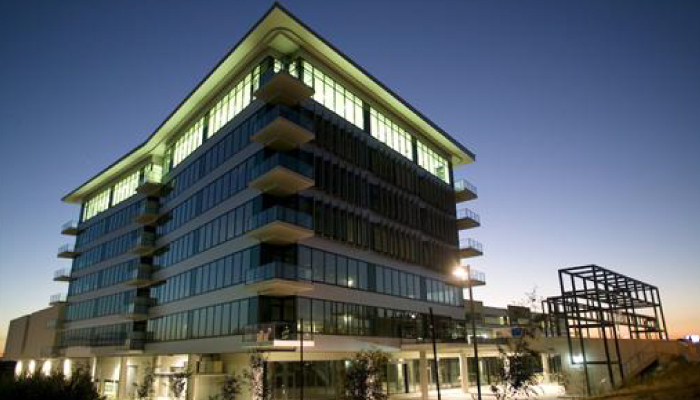 Greg Nicoll
BE Post Grad Dip Aud, MASA (CCP)
Greg Nicoll is a Clinical and Industrial audiologist with a postgraduate diploma in audiology and an undergraduate degree in electrical engineering.
Since graduating, Greg has worked in a variety of clinical settings including work with Australian Hearing, Cumberland Health and Research Centre (The University of Sydney), The New Children's Hospital, Westmead and several private Ear, Nose and Throat Specialist clinics in Sydney, including work within the Commonwealth Government's Hearing Services Program.
With his background in engineering, Greg has been drawn to the field of hearing conservation. Greg has formed close links with Australian industry and continues working in the capacity of consultant audiologist, to preserve the hearing of workers in manufacturing, mining, petrochemical, food processing, music and construction industries.
Greg is a full member of Audiology Australia and the International Society of Audiology.
Please visit Audiology Australia for more information.
Amanda Carmichael
BHlthSc (Hearing and Speech), MAud, MASA (CCP)
Since completing her Masters of Audiology at Macquarie University, Amanda has gained extensive experience in rehabilitation services and in hearing assessment. She has worked in government and private sectors of audiology in a range of capacities including clinical management, professional and postgraduate training and clinical diagnostics and rehabilitation of clients. Amanda is specialised in providing services to both adults and children.
Amanda is particularly passionate about educating her clients to feel knowledgeable and self-empowered to cope with their hearing loss, understand hearing and gain confidence as auditory-verbal communicators.
Amanda was an invited participant in 2012 to Denmark where she worked with world leaders in audiology to enhance client care and in 2013 was voted top 10 in an international audiology competition to raise awareness for hearing loss. Further in 2017 she was awarded the "Pride of Workmanship" award by Rotary International – Hills-Kellyville branch.
In 2016-2017 Amanda worked alongside leading ENT surgeons, implant manufacturers and independent audiologists to set up the Hearing Implants Australia network and teaching centre for those with implants. She is the founding adviser for Hearing Implants Australia.
Prior to joining Norwest Hearing Amanda was a clinical educator for Masters of Audiology students at Macquarie University. Amanda is also a casual lecturer for medical students at the University of Technology, Sydney.
Amanda holds a Bachelor of Health Science in Hearing and Speech from The University of Sydney, a Masters of Audiology from Macquarie University; she is a member of Audiology Australia with a certificate of clinical competency and is a trained audiology supervisor.
Lyn Nicoll
BAppSc (Speech Pathology), MAud, MASA
Lyn initially trained as a speech pathologist and has worked with adults and children for more than 15 years in hospital, rehabilitation and community services. Following a transition overseas where she worked measuring outcomes in rehabilitation services in a large multi-disciplinary North American University hospital, Lyn returned to Australia.
After a period of time taken for family, Lyn decided to undertake additional training in clinical audiology and completed her Masters of Clinical Audiology. Lyn brings a confident blend of clinical acumen and patient care that she developed in her time as a speech pathologist to her newly chosen field of clinical audiology. She is particularly concerned about the practical nature of co-ordinating the needs of the client to their own situation, through appropriate testing, client education and counselling regarding options in dealing with all forms of auditory issues, in children and adults.